CAIRNS, Qld. – March 24, 2022 – TensorWorks announced support for the AWS for Games initiative from Amazon Web Services (AWS) to simplify the deployment of Unreal Engine Pixel Streaming applications at scale and empower developers to create a new generation of high-fidelity, interactive digital experiences in AWS.
AWS for Games is an initiative featuring services and solutions from AWS and AWS Partners, built specifically for Games customers. The initiative makes it easier for game developers, publishers, and platforms to select the right tools and partners to build, run, and grow their games. For customers looking to accelerate deployments with solution-specific support, AWS for Games also identifies dedicated AWS Game Tech industry specialists, AWS services, and leading AWS Partners in each solution area.
TensorWorks' Scalable Pixel Streaming (SPS) provides automatic scaling and orchestration of Unreal Engine Pixel Streaming applications in the cloud. Games built using the latest Unreal Engine features under Linux are distributed using high quality, low-latency streaming via the browser - regardless of the power of the end user's device. SPS also delivers increased security for game developers, as game code is never distributed, and customers interact solely via a WebRTC stream. The AWS for Games initiative highlights the increased functionality that game developers can achieve from providing immediate access to fully scalable, device-agnostic experiences. SPS enables game developers to save time and money in deploying secure, low latency web experiences.
Scalable Pixel Streaming is applicable beyond games technology. The benefits of high-quality, low latency streaming apply to any developer with an Unreal Engine application seeking interactive real-time rendering in the cloud. SPS removes the complexity associated with deploying Unreal applications in the cloud at scale and simultaneously allows developers from all industries to easily protect their intellectual property (IP) by ensuring their assets never leave the server. E-commerce use cases benefit from customers interacting with rich, interactive product configurators. Real estate use cases benefit as clients can customise their dream-home from the comfort of their couch. Virtual events companies using SPS benefit from the auto scaling functionality: scale up rapidly as attendees join and scale down when they leave - allowing you to only pay for what you need. If you can stream to one; Scalable Pixel Streaming can stream to everyone.
Scalable Pixel Streaming harnesses the power of Kubernetes via Amazon Elastic Kubernetes Service (Amazon EKS). Amazon EKS is a managed container service to run and scale Kubernetes applications in the cloud or on-premises. Deploying SPS on Amazon EKS simplifies the scaling functionality involved in orchestrating cloud deployments, providing seamless scaling as users connect.
SPS on AWS uses Linux containers to make use of more cost-effective instance types and facilitate shorter spin up times compared to Windows Virtual Machines (VMs). Combined with AWS's global reach, this means that applications can be deployed anywhere AWS has a data centre, any time they are needed.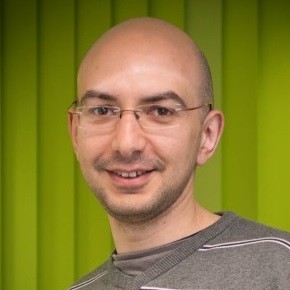 TensorWorks is passionate about reducing the barriers to entry to Pixel Streaming for Unreal Engine developers. If you're seeking a simple and cost-effective way to deploy your Unreal Engine applications at scale in the cloud, use Scalable Pixel Streaming in AWS, available later in 2022. For more information, see the TensorWorks AWS Partner page.
About TensorWorks
TensorWorks are the world's leading experts in Unreal Engine containers and Pixel Streaming, and our cutting-edge research continues to push the boundaries of the Unreal Engine's capabilities when deployed in cloud environments. TensorWorks provides products and services that enable our customers to undertake previously infeasible projects and advance the state-of-the-art. TensorWorks believes in giving back to the community, and our open source projects complement our commercial offerings in unleashing the combined power of real-time and cloud technologies.